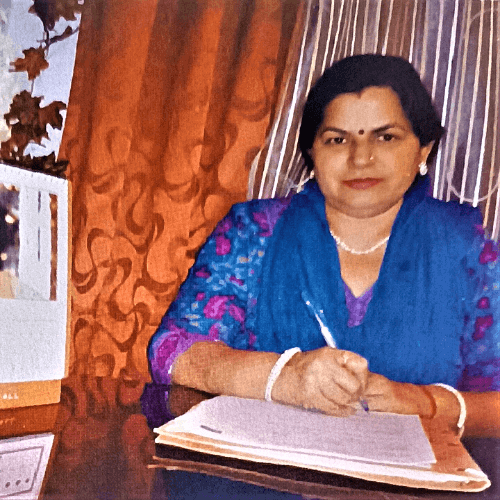 Dear Students,
It gives me immense pleasure to reach you through this website that will provide all the useful information about DDM Sai College. Our esteemed College of Education was founded in October 2003 to commemorate the memory of an exceptionally dedicated educationist, Late Sh.  Dawarka Dass Ji, who had diligently devoted his entire life to spreading the true message of learning and teaching. Currently, the college runs multiple professional courses, i.e B.Ed., D.El.Ed., L.L.B. Course, and B.A.L.L.B. Course.
It is a premier rural College which is located in a village called Kallar that falls in Sub Division Nadaun in District Hamirpur. This institute has the privilege of serving the community with full-fledged and well-equipped ultra-modern facilities. We have a team of highly qualified teachers who are updated through regular workshops/ orientation programs for the latest pedagogical advances. The guest lectures and seminars are an integral part of our curriculum.
Your role as a prospective teacher has now become multifaceted and challenging. You are a facilitator of social transformation. Teachers are required to develop the potential and spirit of nationalism in the children. Further, the teacher has to prepare children as global citizens through co-operation and peaceful co-existence, as a teacher is accountable for the teaching and learning process.
Pandit Jawahar Lal Nehru Ji once said, "Idealism of today is the realism of tomorrow". DDM Sai Institute is a place where this cherished dream would come true. With this mission, our college endeavors to instill in you an urge to be creative, constructive, and innovative inspiring yourself and your student fraternity to strive for equality and social justice.
I hereby, take this opportunity to extend a warm welcome to fresh and prospective pupil-teacher.
Jai Hind.
Mrs. Pawana Sharma
(Secretary of Sai Education Society)